RAF SIMMONS & CALVIN KLEIN: THE BREAK UP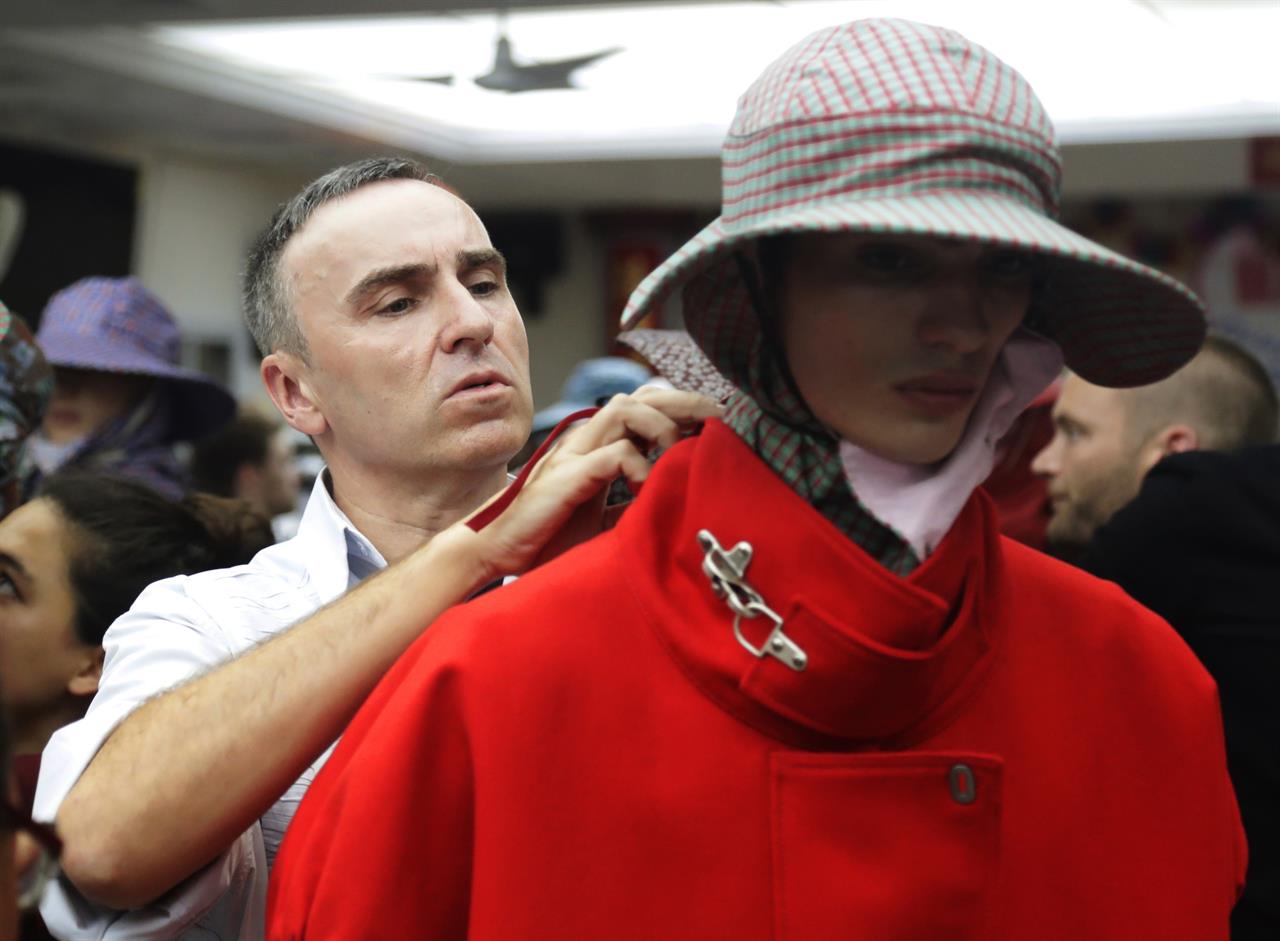 En un comunicado de prensa Calvin Klein anunció que desde el pasado viernes 21 de diciembre Raf Simons dejaba su cargo de Director Creativo de la marca estadounidense. ¨Ambas partes han decidido hacerlo de manera amistosa después de que Calvin Klein decidiera tomar una nueva dirección que difiere de la visión de Simons", informaron.
Desde agosto de 2016, Simons ocupaba tal cargo, que ahora viene a abandonar un año y medio más tarde, se cree que debido a desencuentros con el director ejecutivo de PVH, la corporación que posee a Calvin Klein, Emanuel Chirico, quien desde noviembre ha sido enfático y ha hecho pública la atribución a Simons de la disminución en las ventas de la marca, calificando a su trabajo como un ¨fallo¨.
El mundo de la moda recibió el nombramiento de Simons en 2016 con emoción e interés de ver qué sucedería y haría con Calvin Klein, pero al mismo tiempo con reservas de si podría sobreponerse a su poca experiencia en el mercado de masas -venía de Jill Sander, Dior y su propia firma con diseños sesudos y llenos de contenido-. Su cargo consistía en la creatividad y marketing de Calvin Klein Collection, Calvin Klein Platinum, Calvin Klein, Calvin Klein Jeans, Calvin Klein Underwear y Calvin Klein Home. Aparentemente, fichar a las Kardashians para una de sus campañas de publicidad no fue suficiente.
"Si bien muchas de las categorías de productos tuvieron un buen desempeño, estamos decepcionados por la falta de rendimiento de nuestra inversión en la colección Calvin Klein 205W39NYC y creemos que parte del producto relanzado de Calvin Klein Jeans fue demasiado elevado y no se vendió tan bien como lo planeamos", anunciaba Chirico durante un reporte de ganancias del tercer trimestre de este año.
La firma ha informado que no se presentarán durante la Semana de la Moda de Nueva York en el mes de febrero. Mientras todavía se desconoce quién será el futuro Director Creativo de Calvin Klein, así como el destino de Raf Simons.
…
In a press release Calvin Klein announced that since last Friday, December 21st, Raf Simons left his position as Creative Director of the American brand. "Both parties have amicably decided to part ways after Calvin Klein Inc. decided on a new brand direction which differs from Simons' creative vision", they reported.

Since August 2016, Simons held that position, which now comes to leave a year and a half later, it is believed that due to disagreements with the CEO of PVH, the corporation that owns Calvin Klein, Emanuel Chirico, who since November has been emphatic and has made public the attribution to Simons of the decrease in sales of the brand, qualifying his work as a "fashion miss".
The fashion world received the appointment of Simons in 2016 with excitement and interest to see what would happen and what would he do with Calvin Klein, but at the same time with reservations as to whether he could overcome his little experience in the mass market -he came from Jill Sander, Dior and his own firm with brainy designs full of content-. His position consisted of the creativity and marketing of Calvin Klein Collection, Calvin Klein Platinum, Calvin Klein, Calvin Klein Jeans, Calvin Klein Underwear and Calvin Klein Home. Apparently, signing the Kardashians for one of their advertising campaigns was not enough.
"While many of the product categories performed well, we are disappointed by the lack of return on our investments in our Calvin Klein 205W39NYC halo business and believe that some of the Calvin Klein Jeans' relaunched product was too elevated and did not sell through as well as we planned," he said during an announcement of third quarter earnings this year.
The firm has reported that they will not show up during New York Fashion Week coming February. While it is still unknown who will be the future Creative Director of Calvin Klein, as well as the fate of Raf Simons.