MONSTER LOVER!
Me declaro una amante de los monstruos! Estoy enamorada de la propuesta que nos ha traído Fendi en sus últimas temporadas, es súper moderna y divertida. A veces en cuanto a moda se trata hay que relajarnos y pasarla bien y esto es precisamente lo que nos propone Fendi con sus monsters.
...
I'm a monster lover! I'm super in love with Fendi's proposal over their last seasons; it's super modern and fun. Sometimes when it comes to fashion we need to loosen up and have fun, and this exactly what Fendi is doing with their monsters.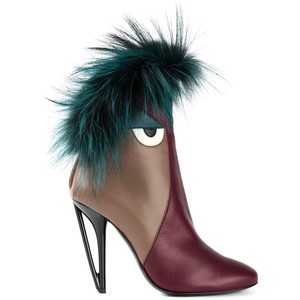 Sus últimos sneakers son lo máximo. Los quiero todos! Me parecen muy originales y casuales, nunca pasarán desapercibidos. Los puedes combinar de muchas formas y lograr un look relajado pero muy cool.
...
Their latest sneakers are so cool. I want them all! I think they're super original and casual, they'll never be unnoticed. You can wear them in so many ways; you'll create a very relaxed but cool look.